Whether you're preparing for a job change, applying for a loan, or securing a rental agreement, a Certificate of Employment can be a game-changer. This pivotal document is proof of your employment status, serving as a testament to your professional experiences and income. Join us as we delve into the nitty-gritty of what a Certificate of Employment is, why it's so crucial, and how you can obtain one. We'll guide you through every step, offering insights on how to leverage this certificate to its fullest potential in your personal and professional life.
Certificate of Employment Template & Sample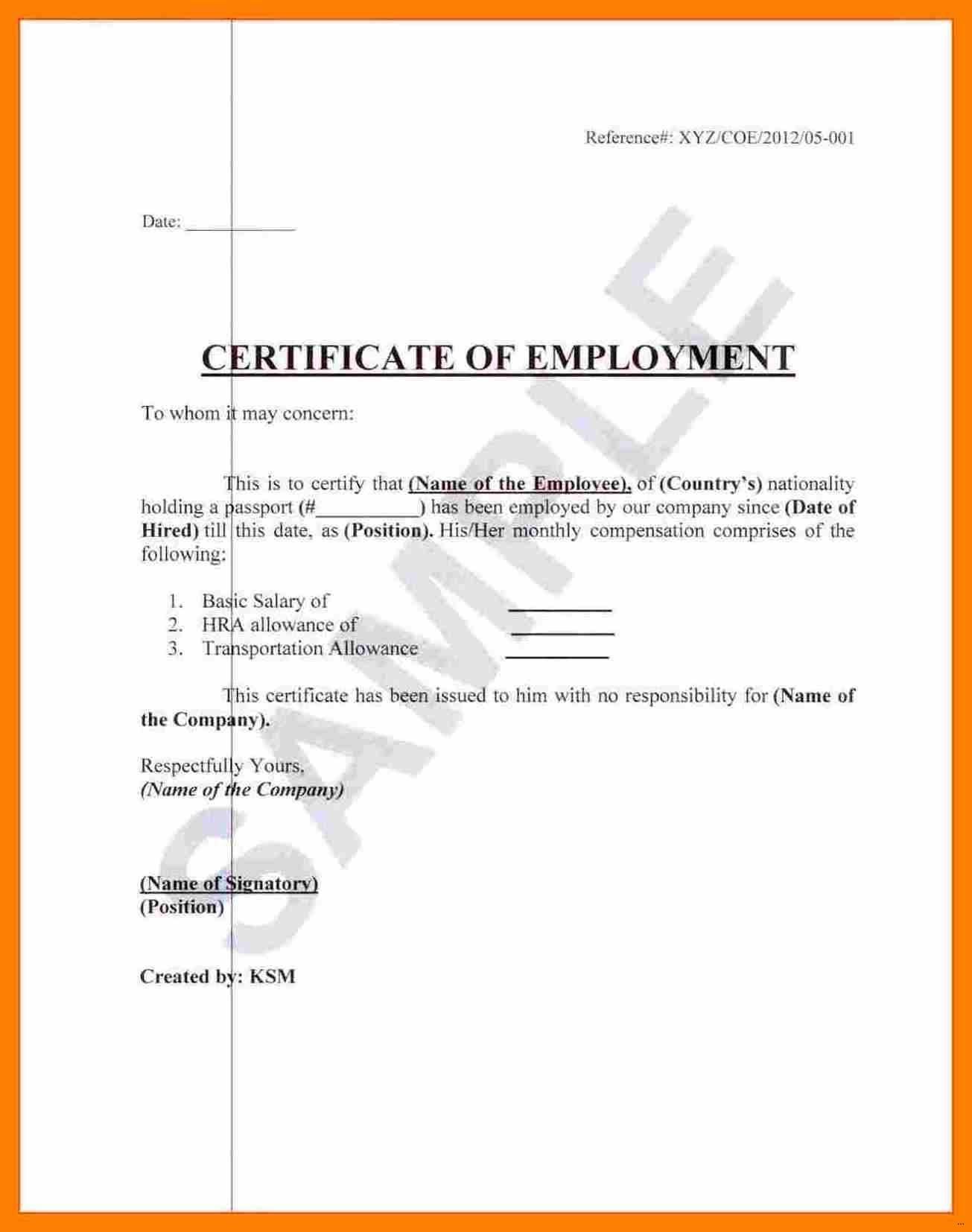 Securing Your Certificate of Employment
Approach Your Employer or HR Department: The first step in obtaining a Certificate of Employment is to request one from your current or previous employer. It's usually the responsibility of the Human Resources department or your immediate supervisor. Ensure that you have a valid reason for this request, as you might need to explain why you need it.
Submit a Formal Request: While some organizations may accept verbal requests, it's advisable to submit a written request. An email or letter helps keep a record of your application. Make sure to clearly state your full name, your position in the company, and your intended use of the certificate.
Wait for Processing: After you've submitted your request, the HR department will usually process it within a few days, although the timing can vary depending on the company's procedures. If you don't receive any feedback within a reasonable time, don't hesitate to follow up politely.
Collect Your Certificate: Once processed, you can collect your Certificate of Employment. Some companies might mail it to you, others might require you to pick it up in person, and some may email a digital copy. The distribution method will depend on your company's policy.
The Certificate of Employment should ideally contain your name, the company's name and address, your employment dates, your job title, and sometimes, your salary details. It's also typically signed by a senior person in the organization, usually from the HR department or your immediate supervisor.
Remember, the exact process can vary depending on the company's specific procedures and policies. If you're unsure, ask your HR department for guidance.
Lastly, please note that while most employers are cooperative in issuing Certificates of Employment, they are not universally legally obliged to provide one. Therefore, maintaining a positive relationship with your employer can help facilitate this process.
Certificate of Experience For Job
PDF
PDF
PDF
PDF
You can have your certificate of competency renewed if you have completed at least 12 month's service during the last five years or three month's service during the last six months. When you need to have a certificate of competency renewed, you must be able to document completion of a refresher course in basic maritime safety and fire-fighting with the destination. If you do not meet the requirements for renewal, you must re-acquire your certificates.
Templates generally include the structure, the contents, the criteria on which it depends and the design. There are different types of certificate of competency you can see depending on the Government authority. Below you can download some beautiful designed certificate of competency with all the terms and condition….
Many types of blank template of certificate of employment in PDF format are given, you can download as per your requirements.Some additional information about the certificate of competency is present right below in doc form, you can download in accordance with your requirements.
Employment Certificate to Whom it May Concern
Employment Certificate Sample for Visa Application
Certificate of Employment For Nurses
Certificate of Employment Sample with Salary
Certificate of Employment in PDF & Word
Certificate of Employment PDF
Certificate of Employment Word